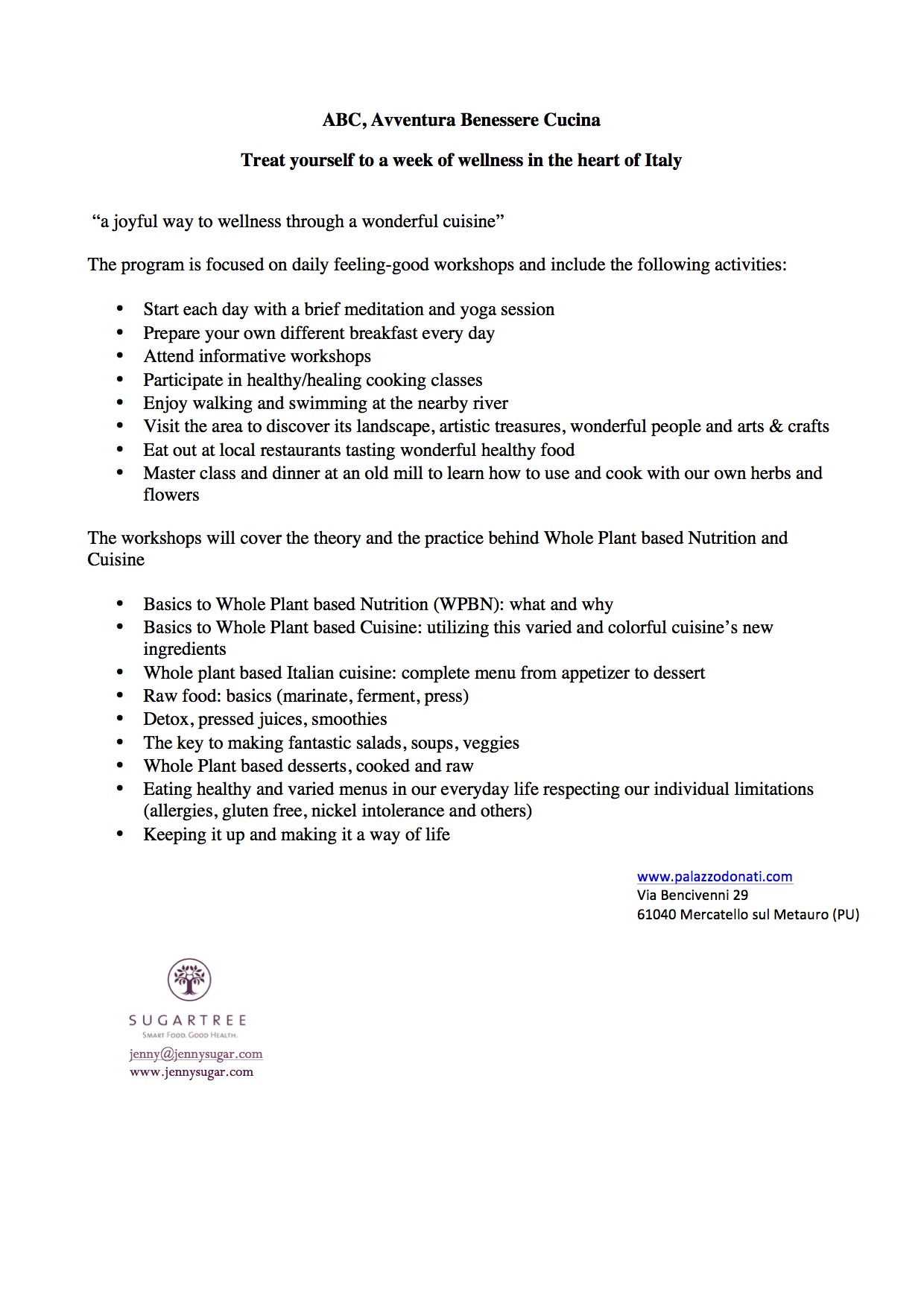 ABC, Wellness Week in the heart of Italy
ABC, Avventura Benessere Cucina
Treat yourself to a week of wellness in the heart of Italy
I am delighted to announce that I have teamed up with the Donati family to offer a one-week wellness program in Marche at their beautiful Palazzo in the core of Mercatello sul Metauro. Located in the heart of Italy, the region offers various itineraries of artistic, historic and naturalistic interest, a sublime healthy cuisine and the generous spirit of Italian country life.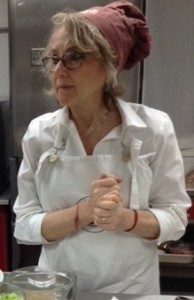 Jenny Sugar
The Donatis, farmers and landlords from the Mercatello area who own Palazzo Donati since 1687, moved to Tuscany in 1950 and have been welcoming guests at their family owned and operated farms since 1985. In the Marche's Palazzo they have created a unique setting that provides an easygoing, friendly and informal environment. Our host and local expert will be Luisa Donati who will lead the excursions in the area, highlighting key points of interest and introducing guests to local artists, handicraft masters and the region's extraordinary cuisine.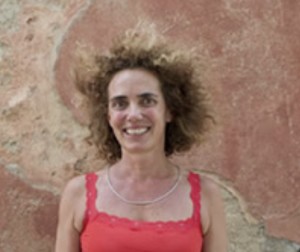 Luisa Donati
As your coach, my goal is to encourage guests to embrace wellness and discover the many benefits of whole plant based nutrition and cuisine. You'll find that just a small effort can turn into a fantastic life experience. In addition to the workshops, participants will be able to practice yoga, walk, swim, and explore the enchanting surroundings.
The program, which you can read in detail hereunder, is available the weeks of:
July 1-8
August 19-26
September 2-9
with a limit of 5-7 guests per week.
The cost is €1600 per person based on double occupancy. Single room supplement available upon request.
The seven day package includes all meals, activities, handouts, attendance certificate and local transportation to/from different activities.
Airfare and transportation to/from the town of Mercatello sul Metauro are not included but we will help to coordinate and arrange the best option for you.
If you wish to book, or would like more information, contact Luisa Donati at info@palazzodonati.com
I look forward to having you among one of the groups!
Program for ABC, Avventura Benessere Cucina
"a joyful way to wellness through a wonderful cuisine"
The program is focused on daily feeling-good workshops and include the following activities:
Start each day with a brief meditation and yoga session
Prepare your own different breakfast every day
Attend informative workshops
Participate in healthy/healing cooking classes
Enjoy walking and swimming at the nearby river
Visit the area to discover its landscape, artistic treasures, wonderful people and arts & crafts
Eat out at local restaurants tasting wonderful healthy food
Master class and dinner at an old mill to learn how to use and cook with our own herbs and flowers
The workshops will cover the theory and the practice behind Whole Plant based Nutrition and Cuisine:
Basics to Whole Plant based Nutrition (WPBN): what and why
Basics to Whole Plant based Cuisine: utilizing this varied and colorful cuisine's new ingredients
Whole plant based Italian cuisine: complete menu from appetizer to dessert
Raw food: basics (marinate, ferment, press)
Detox, pressed juices, smoothies
The key to making fantastic salads, soups, veggies
Whole Plant based desserts, cooked and raw
Eating healthy and varied menus in our everyday life respecting our individual limitations (allergies, gluten free, nickel intolerance and others)
Keeping it up and making it a way of life
Palazzo Donati, Via Bencivenni 29, 61040 Mercatello sul Metauro (PU), www.palazzodonati.com