I'm Jenny
after specific training and experience in healthy nutrition I work as a personal and business Coach, as a Consultant to different professionals in the food & wellness world and as a Teacher in Workshops and Cooking Classes to offer the necessary practical approach in the field of food and health.
Born in a family of pastry chefs and chocolatiers, this is what I wanted to do as a grownup: cook, and I did! Beginning at an early age and then taking an interval until 1999 when restarting with Sugartree in Milano.
In 2012 I started a journey of self-discovery in search for a healthy mind in a healthy body that changed my personal approach to nutrition: first vegetarian and then vegan, "whole" vegan with the SHARAN nutrition course in India.
Between 2014 and 2015 I achieved my certificate in Plant Based Nutrition by Cornell University and the T. Colin Campbell Center for Nutritional Studies, then became a Food for Life Certified Instructor by PCRM in Washington, D.C. and again went to India to obtain certification from the SHARAN Plant Based Nutrition Training Program.
Today, my work as Health and Food Coach, Consultant and Teacher is focused in bringing wellbeing and quality of life with healing nutrition: plant based, whole, unrefined, minimally processed and authentic food. Sharing what I learned and internalized as far as which foods to eat and how to prepare them: cooked or simply raw.
I've always been interested in food and nutrition. I come from a family of Viennese pasty chefs and chocolatiers who settled in Caracas, Venezuela where they continued this tradition, opening a bakery and a chocolate factory.
At 17, I became a vegetarian for three years. Not sufficiently versed in the importance of a balanced diet, I became ill and was told by my doctor that I needed to eat eggs and meat to bring my cholesterol and uric acid levels back to normal. Looking back, I now realize that this incident would affect my body's natural balance for the next 40 years.
In the 80's I read Fit for Life which gave me a good indication of many do's and don'ts which I still practice today (eating fruit for breakfast and always separated from other food, etc.). In 1989 I took a 4 week Franz Xaver Mayr Kur in Austria which greatly contributed to my insight into natural healing. This treatment also led me to make further decisions regarding my own health, from replacing anti-inflammatory drugs with physiotherapy to the choice of an anthroposophist homeopathic doctor, whom I still see today.
After moving to Milano, I opened Sugartree in 1999. This patisserie combined sweet and savory production and sales in the same location, using the finest organic ingredients, focusing on quality to produce the world's most beloved cakes. At Sugartree, I refined my confection of chocolate pralines through diligent research. During 13 years of business, I expanded Sugartree to include a catering service and pastry school.
In 2008 I founded Sugartree Delights with my two sisters in Florida, a very competitive market. As a wholesaler of high quality pastries catering to specialty stores and supermarket chains such as Whole Foods Market, we now produce mainly vegan cakes.
In 2012, after 13 years as a pastry chef and entrepreneur, I decided to close the shop in Milano. It was time to expand my horizons and embark on a journey of self-discovery.
Food being at the core of my passion, I spent most of 2013 travelling through Spain and Portugal. Savoring each a day at a time, I took my time sampling the foods and wines, discovering Iberia's rich cultures and getting to know the people and their customs.
Over the years I have been blessed to work with important coaches who have enriched my search for inner balance, helping me to recognize the beauty of the universe, become more open to the "divine" within us and celebrate the diversity around us.
In 2014, needing to nurture my spiritual side, I traveled to India, Nepal and Bhutan where I once again was drawn to vegetarianism. It all started when I arrived in India, where eating meat was not appealing to me. After eight months, in June 2014, I took the three week SHARAN nutrition course which is held at a beautiful resort south of Goa. The course was transformational. Feeling better than I had in years, I committed to my current diet, which is largely raw, minimally processed, and non-refined, organic and whole food plant based (WFPB). From India I travelled to Bali and taught WFPB cuisine at a resort located North of the island.
With the hope of bringing wellbeing and quality of life with healing nutrition (WFPB authentic food) I decided to become a Health and Food Coach and follow this new direction in my future professional work.
At the end of 2014 I completed the Cornell University course in Plant Based Nutrition obtaining my certificate from the T. Colin Campbell Center for Nutrition Studies and eCornell (Dr. Campbell is the author of The China Study). In 2015 with the PCRM Food for Life program in Washington, D.C. I became a FFL certified instructor (Dr. Neal Barnard is Physicians Committee for Responsible Medicine's president and founder), then followed with the SHARAN instructor's training in India guided by its founder, director and trustee, Dr, Nandita Shah.
Meanwhile I created this new website to illustrate what I'm doing and to offer my services as Health & Food Coach (www.jennysugar.com).
In addition to setting a new course for my career, I have now, 40 years later, restored the balance in my body. I now feel like a new person, with energy and joie de vivre, relishing the enthusiasm of a fresh start in a field that I finally know is mine.
In brief
– Born in Venezuela in 1954
– Grandparents and great-uncles were Viennese pastry chefs and chocolatiers (Casali) who immigrated to Venezuela starting there a bakery (Pastelería Vienesa) and a chocolate factory (Savoy)
– Raised mainly in Venezuela, spending long periods in U.S.A., Europe and Israel
– Moved to Milano in 1986
– Founded Sugartree in 1999 (www.sugartree.it) and Sugartree Delights (www.sugartreedelights.com) in 2008
– In June 2014 participated at a Nutrition Course in India for her own health that lead her to veganism (www.sharan-india.org)
– During 2014 and 2015 completed courses and obtained certificates in:
– Works as Health & Food Coach (www.jennysugar.com)
– Languages: Spanish, Italian, English, French and German.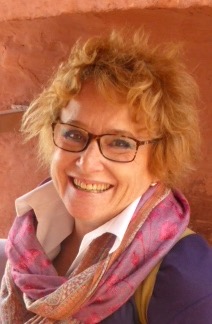 Find out more about our services