For many years I've known Jenny Sugar both professionally and for the friendship that has developed with me and my family. In her profession Jenny never had half measures: her goal has always been to strive for perfection in every detail for customer satisfaction.
– Giancarlo Roncato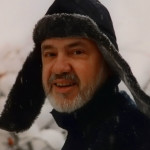 Five lessons on the basics of pastry, a small group of people, an equiped kitchen and a passionate teacher. These are the ingredients of a great experience of sharing, cooperation and friendship. You work hard, with focus and concentration, but the reward is certain and immediate. The recipes are impeccable, of extreme taste, still my ace in the hole! Recommended for those who love to feed their body and soul.
– Lorenza D'Alessandro
I am 55 years old and up to my 50th birthday I wore a decent size 42.  In the last five years, although I was eating healthy and not too much, I had put on 6 kg, and was constantly feeling bloated and tired. I was very discouraged after having followed hundreds of diets with few results. Then the turning point. Thanks to a friend I contacted a nutritionist. She explained that I needed to change my eating habits. A challenge. But thanks to Jenny, a lifetime friend who is a Health & Food Coach I found the solution: through her cooking classes and her vital nutritional advice, essential for those like me with a busy and unforeseen work life, I'm losing weight, I feel better and have a reassuring feeling of having found a new way to nourish myself. It's as if the thought of losing weight and my way of doing so have changed into something good and rewarding. Thanks Jenny.
– Anna Violini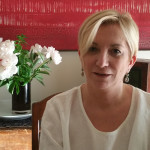 The Coaching for Nutrition and Health is the perfect and only way of teaching and learning how to combine body, mind and soul exercises, cooking and eating healthy… For me the experience has been so positive that I can hardly believe it… It has completely changed my entire negative bowel situation from an extreme constant constipation that I had for many years to a normal intestinal function… unbelievable!!!!!! I also lost weight and feel great. I like the way Jenny carries out her "holistic" coaching process integrating mind, body and soul while showing to eat and cook whole, healthy and tasty plant based food.
Thanks to my Health & Food Coach Jenny Sugar that changed my life in only 4 weeks…
– Vera Klein Muller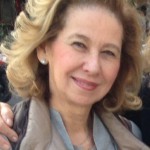 I always had a passion for cooking and when I found out abut the Sugartree pastry course I enrolled right away. As I entered for the first lesson Jenny greeted me with a big smile and from then on she has taught me a lot about pastry and about the passion one needs to have towards life and whatever we do. She has given me valuable and unique recipes that are always very successful with my friends. She has also taught me to be disciplined in the kitchen besides the interesting fact that cakes talk: it might seem strange, but she's right: they do talk. I shall always be grateful to these treasures that I cook for the people I care for.
Thank you Jenny
– Andrea Masseroni