Our workshops intend to awaken participants to the vegan concept in several specific areas, and are characterized by a "contamination" of experiences among the various participants also offering wide space to in-depth analysis of doubts, fears and questions.
In connection with the topic, we will provide scientific information on the fundamentals of nutrition, the benefits for health of a whole food plant based diet, unveiling many clichés and learning how to build a new lifestyle.
In any case the workshops have specific learning objectives, deal with different aspects of the choice of a whole food plant based diet not only from a nutritional point of view but also for the treatment of chronic diseases. The courses are open to all interested in learning techniques and methods based on this approach to nutrition wanting to achieve a state of wellbeing while also healing from any diseases which may be present.
The inputs from experts and the testimonials of those who are involved in the vegan approach will be the leitmotiv of each event.
For workshops held in Italy the language will be Italian unless previously agreed to speak in English or Spanish.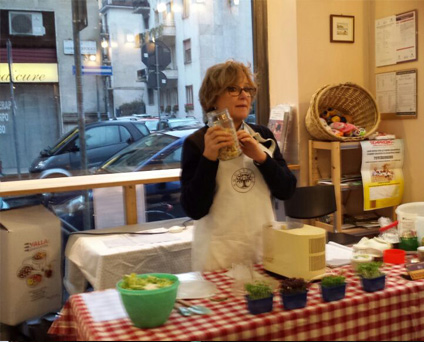 How to participate
Each workshop is oriented to a specific target of people, but anyone interested in the topic to be covered is welcome.
Duration and inclusions
Each workshop lasts one day, including a light snack within the whole-vegan "theme" of the day.
Rate
The payment must take place within 5 days from the beginning of the workshop.
Acquire the theoretical and practical guidelines to direct ones own health towards wellbeing even if it may appear absent at that time.
Through the proper application of whole food plant based nutrition find the best way to proceed in relation to the type of disease that is affecting the person.
Know and be able to understand the richness and variety of whole plant based foods and its synergistic effects to build a dietary path oriented to lose weight and increase energy by eating quality foods without quantity limitations.
Learn nutritional methods to be applied in different moments in the life of any athlete: from training to the race itself.