My journey for a healthier, more balanced life has led me to unveil a new world of possibilities, one that can significantly improve one's physical and emotional wellbeing.
Once I discovered Whole & Plant Based Nutrition I felt the need to formally deepen my experience and knowledge regarding the effects diet has on our existence to then apply it in my professional life.
This new website is my way to share all I've learned so that others may consider adopting some of the lifestyle practices that can lead to a healthier and happier existence.
Here you will find tasty recipes, new ideas and handy everyday tips as well as a list of my services as Health and Food Coach that you may find of interest.
My proposal is based on a healthy and balanced diet that is also rich in flavor, fun and varied, attentive not only to one's own wellbeing but also to society and the environment's sustainability as a whole.
I am very excited about my evolution into the health revolution! Healing foods have changed my life, I know they can also improve yours.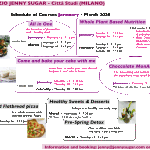 9 December 2019
I hope you enjoy this program of my healthy courses for the first quarter of 2020.…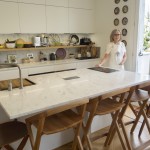 1 September 2019
It will be here, during the Jenny Sugar courses, that I will tell you about about…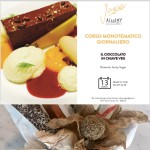 28 February 2019
Chocolate from a healthy whole plant based outlook is a course that aims to give…
Do you want to receive our newsletter? Drop your address hereunder!
© Photos Slider:
Slide 1: by Felice Scoccimarro/Sale&Pepe and Sale&Pepe Veg, Maggio 2015
Slide 2/5/6: by SHARAN India Team – www.sharan-india.org
Slide 4: by www.yoshienishikawa.com
© Photo Home:
by Felice Scoccimarro/Sale&Pepe and Sale&Pepe Veg, Maggio 2015