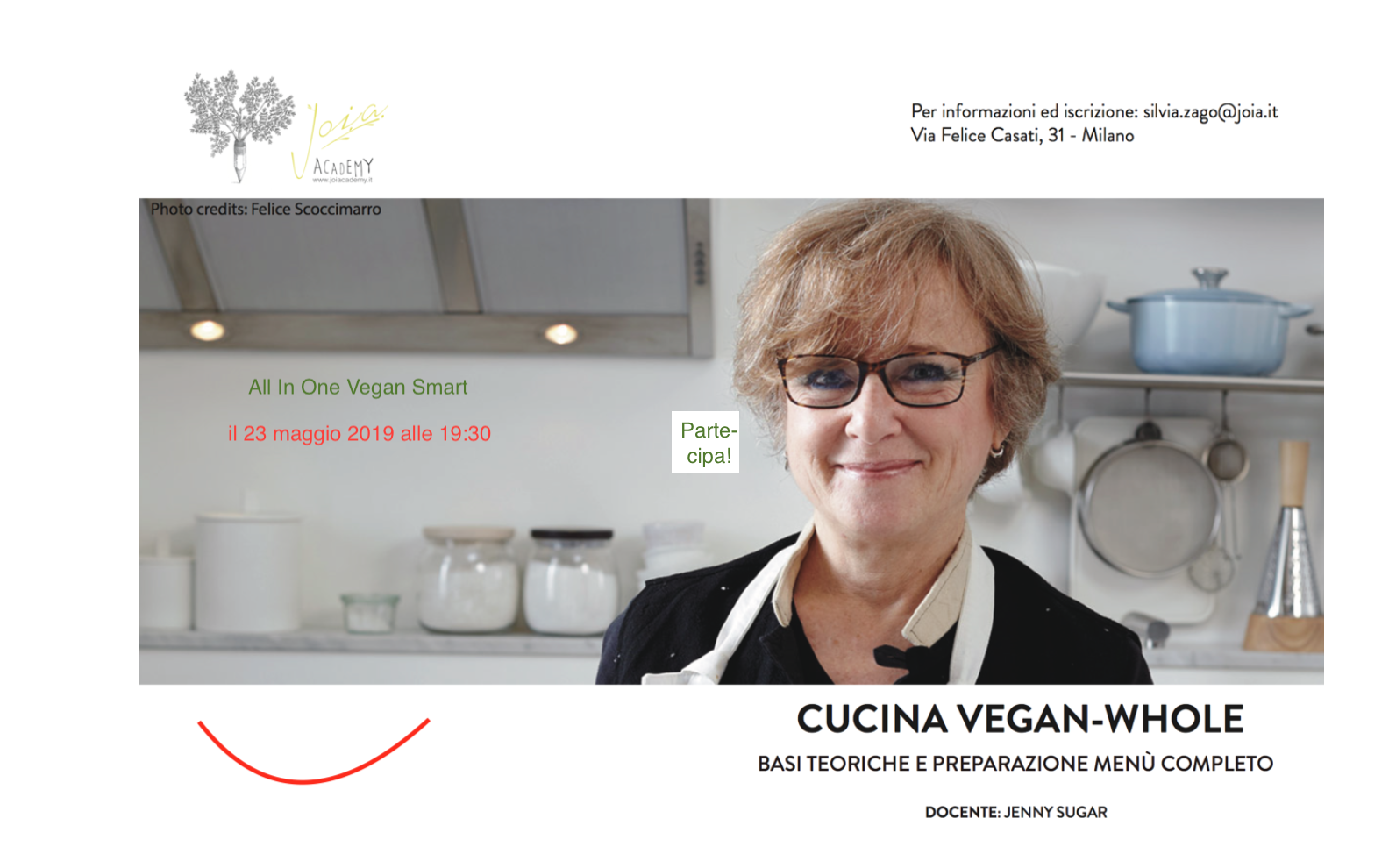 The Art of Wellbeing with Whole Plant based Cuisine, an all-in-one lesson, 13 June, 2019
How to be healthy with healing foods: plant based, whole and organic applied in whole plant based cuisine.
Whole plant based nutrition is a way of healthy and healing eating, based on whole plant based ingredients.
We offer you an all-in-one lesson to discover the art of health with the tasty and assorted whole plant based cuisine and all the benefits that derive from learning to cook in a healthy and delicious way.
Together we will discover the easy theoretical basics, healthy useful substitutes to proceed on this path and a whole plant based full menu from appetizer to dessert. all in a single lesson.Don't miss it 

Thursday, June 13, 2019  from 7:30 pm to 10:30 pm
You'll get a lesson with tasting, a handout and a certificate. Cost 90 euro.
For info and reservations: silvia.zago@joia.it, tel 02.36.51.75.51
Program in detail:
1. Introduction
What it is: whole plant based nutrition, whole, organic, refined, processed, raw, symphony of nutrition.
2. Substitutes for healthy ingredients, necessary to continue on this path. Basic techniques for preparing them.
Substitute: sugar, eggs, butter, margarine, oil, milk and animal based cheese.
3. The Menu
Starter: crudités rolls
First course: raw zucchini spaghetti and variant for lasagna
Main course: eggplant towers with spinach, tomatoes and cashew cream
Dessert: raw chocolate cake, cocoa and avocado ganache on a crust of dried fruit and nuts.