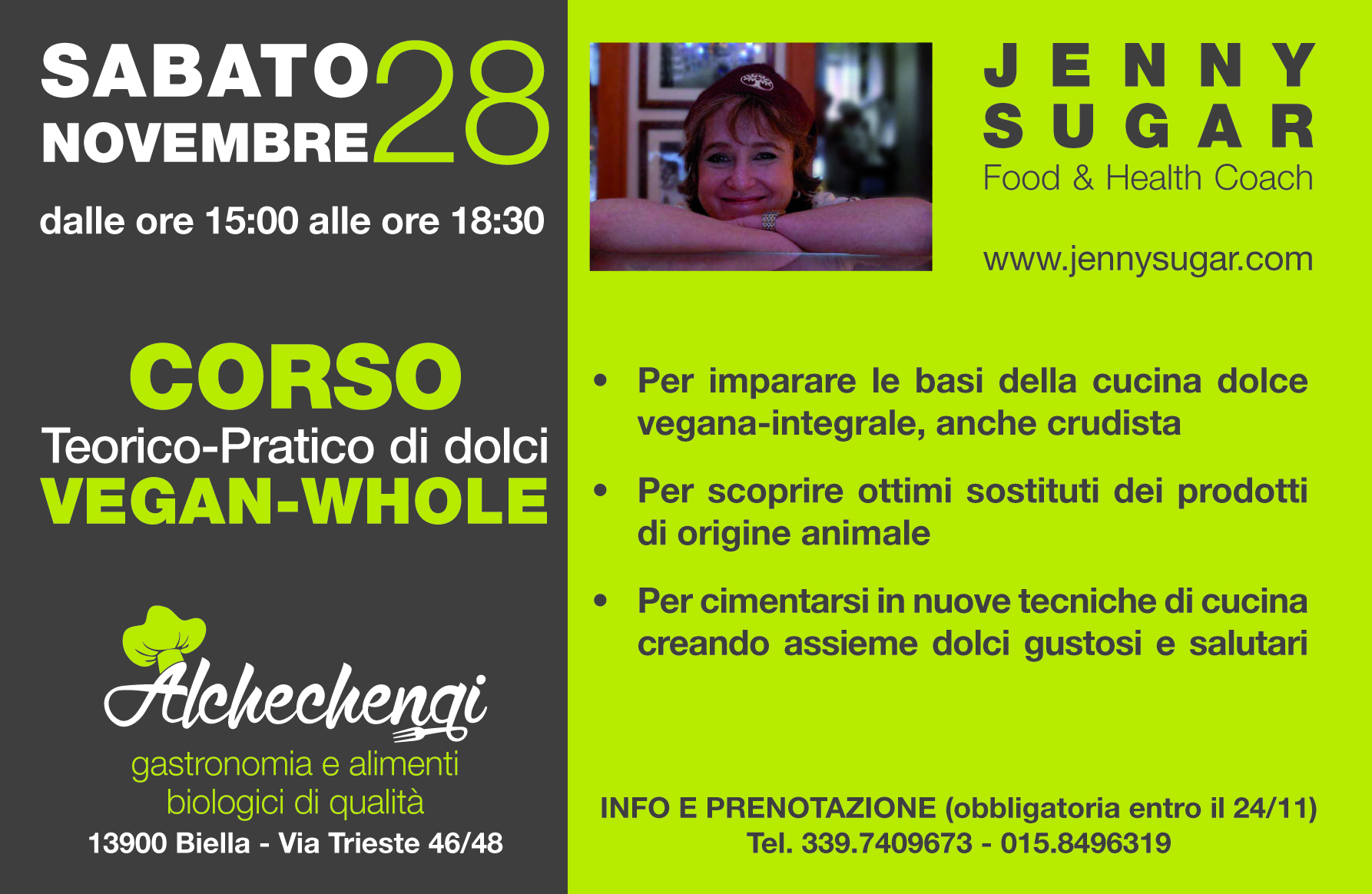 Course on vegan-whole desserts, a theoretical and practical approach
Holidays are at the door and to satisfy the strong request of a single course on desserts belonging to the healing foods world of nutrition, we have set up the course that we are now proposing. To start there will be an introductory part explaining whole vegan cuisine and its nutritional basics. Then we'll find out which healthy ingredients can substitute the ones we previously used and how to prepare them. Finally we will learn and cook several recipes.
It will be an informative and practical course to enable all participants to learn while having their hands on work. It's nice to start from the end, specially when you know you can finish with the beginning. In fact we are organizing other courses that we will present during our class. We look forward to having you with us!