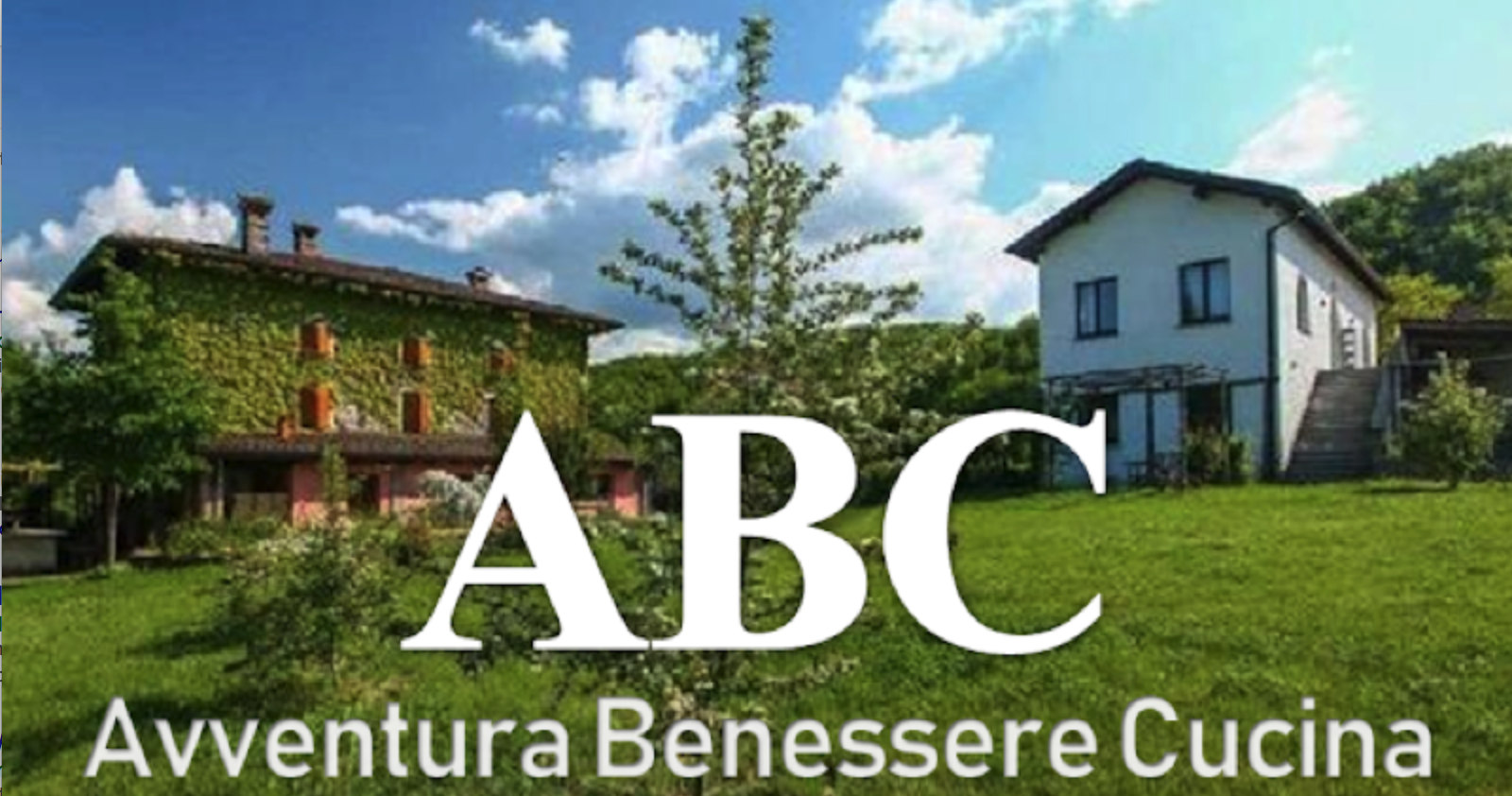 Wellness week in the countryside, August 25th to 31st.
Fabulous Wellness week in the countryside this coming August 25th to 31st!
An entire week in nature at Podere Campopiano in search of wellness, well-being, health and simply feeling good.
Give yourself a wellbeing week of mind, body and spirit through the knowledge of a wonderfully healthy way of cooking and easy techniques to find harmony with your inner and outer self.
ABC Avventura Benessere Cucina is organized and conducted by Jenny Sugar and Sahaj Bez.
Those who eat consciously recognize that there is not a right or a wrong way to eat but different types of experiences related to the way we nourish ourselves.
Those who care about their wellness eat consciously obtaining numerous benefits for their physical and mental health, for example:
-Eat less with more satisfaction
-Change food choices and behaviors
-Become aware of food-related thoughts and emotions
-Feel that your body works better
-Like yourself more, therefore feel happier
-Understand the link between the earth, living beings and food choices.
The program focuses on day-to-day wellness activities which include:
-Sessions of Meditation, Yoga and more to practice mindfulness
-Informative workshops on preventive and healing whole plant based nutrition
-Healthy cooking classes: preventive, healing and … delicious
-Guided walks around the area, in the fields, in the woods, with mindfulness
-Meals based on a delicious and healthy cuisine with local and seasonal organic products
-Theme evenings: ethnical food and music, documentaries with forum discussions, even a talent show!
The culinary workshops of ABC wellness week August 2018 will cover the theoretical and practical part of nutrition and vegan-smart cuisine (whole plant based) to obtain individual and group wellness:
-Basics of whole plant based nutrition: what and why
-Basics of whole plant based cuisine: discovering and using many alternative plant based healthy ingredients, techniques to cook with them.Also raw and detox
-Different recipes of Italian cuisine in whole plant based version: how to veganize our cooking
-How to use what we've learned here to create a new way in our lives.
The Conductors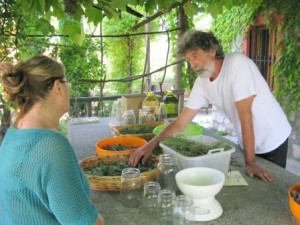 SAHAJ BEZ: after a long professional experience in communication psychology he has deepened the studies of Manas Vidya, the knowledge of the mind according to Ayurveda, of the Sāṃkhya philosophy and of the Sacred Vedic Sciences, both in Italy and in India.
He has been proposing for many years meetings of Meditation and Consciousness in accordance with the teachings received from the beloved masters he has met.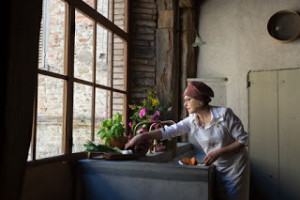 JENNY SUGAR: born in a family of pastry chefs and chocolatiers, this is what I wanted to do as a grownup: cook, and I did! Beginning at an early age and then taking an interval until 1999 when restarting with Sugartree in Milano.
In 2012 I started a journey of self-discovery in search for a healthy mind in a healthy body that changed my personal approach to nutrition: first vegetarian and then vegan, "whole" vegan with the SHARAN nutritioncourse in India.
Between 2014 and 2015 I achieved my certificate in Plant Based Nutrition by Cornell University and the T. Colin Campbell Center for Nutritional Studies, then became a Food for Life Certified Instructor by PCRM in Washington, D.C. and again went to India to obtain certification from the SHARAN Plant Based NutritionTraining Program.
Today I work as Health and Food Coach to bring wellbeing and quality of life with healing nutrition: plant based, whole, unrefined, minimally processed and authentic food. Sharing what I learned and internalized as far as which foods to eat and how to prepare them: cooked or simply raw.
INFORMATION & REGISTRATION
The proposed period runs from 10:00 am on August 25th until 7:00 pm on August 31st.
The price is € 750 all-inclusive of everything: food, accommodation, courses, meditations and free time.
For payment methods, information on the 10% discount for those adhering to the early bird solution: book and pay by July 25, request to view the detailed program, recommended clothing, how to get there without a car and other questions, call Jenny 348 5240608. Thank you!
The ABC Wellness Week is reserved for members of the Podere Campopiano Association and is included in the registration fee. For information call Sahaj 335 8128628
How to reach Campopiano:
Here is the Google map
Location Campopiano, 27050 Cecima Pavia, Lombardia, Italy
By car:
from A21 TORINO PIACENZA, exit Voghera, from A7 MILANO GENOVA, exit Casei Gerola. Always follow for Salice Terme. After Salice continue on the state road of Monte Penice. Overcoming Godiasco and San Desiderio. After San Desiderio continue for another 3 kilometers until the junction for Cecima, turn right, then immediately right after the bridge over the river. Follow the road between the fields for about a kilometer and turn left at the Campopiano indication. GOOD TRIP!!