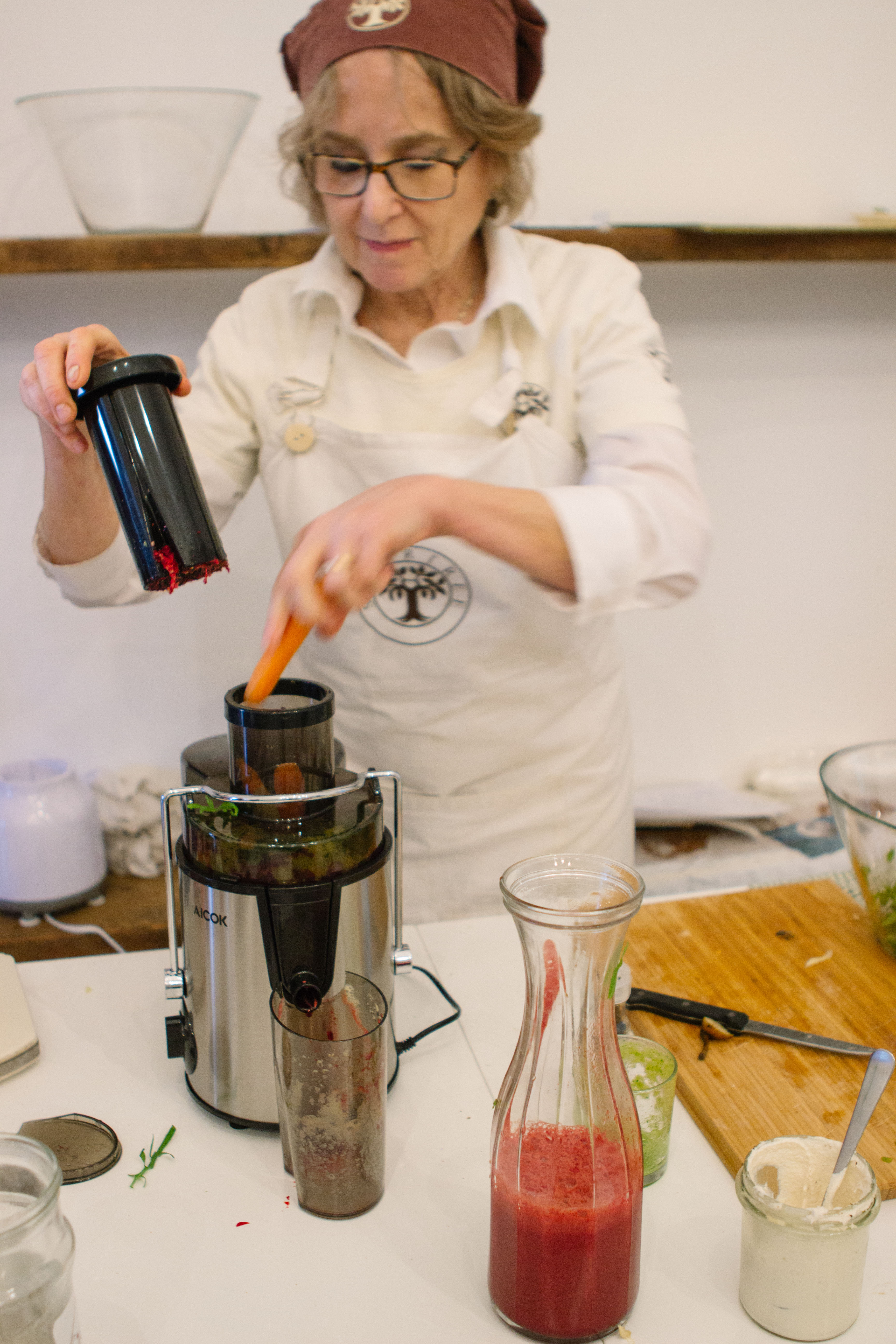 Detox course, with Jenny Sugar on Sep 28th at Joia Academy
In this Detox course we will study concepts such as fermenting certain vegetables, drinking extracted juices and green-smoothies and understand why it's an important and very useful part of whole plant based nutrition and wellness.
Raw nutrition provides useful information from which we can learn as much as possible, take what suits us best and adapt it to our own life style. It's important to know that we should eat a lot of raw food, even getting to 60/70% raw is already a big step.
During this lesson we will prepare a fermented salad, to eat the same evening as it will be ready in half an hour.
Fermentation is a process that not only helps preserve food but also brings health through the production of good bacteria which will help to counteract bad bacteria and fungi in the gut. The Chinese used fermentation 8,000 years ago and in ancient Rome they ate sauerkraut.
There will then be the part of Detox and how to use Green-Smoothies and Extracted Juices to do our own detoxification path. It doesn't have to be drastic: we can sometimes only apply it as a breakfast or a two meal substitute (partial day fasting), even 3 days or a week. It's good to just have a good reason to do so and take some precautions like not to do it in times of great stress or when not having the time to rest if and when needed. Usually no extra rest is necessary since one gains a lot of energy while detoxing but sometimes at the beginning one may experience a little headache We will look into the reasons behind this reaction.
We will prepare several recipes for all three of these topics and reveal the secrets on how to convey
green leafy vegetables to children … and also to adult males, often reticent to eat them

Thursday 28th of September 2017,  h 19:30 – 21:30
You will receive: a lesson with tasting, a handout and an attendance certificate.
Cost 90 euro (Joia Academy offers a promotion for those who enroll in 5 lessons).